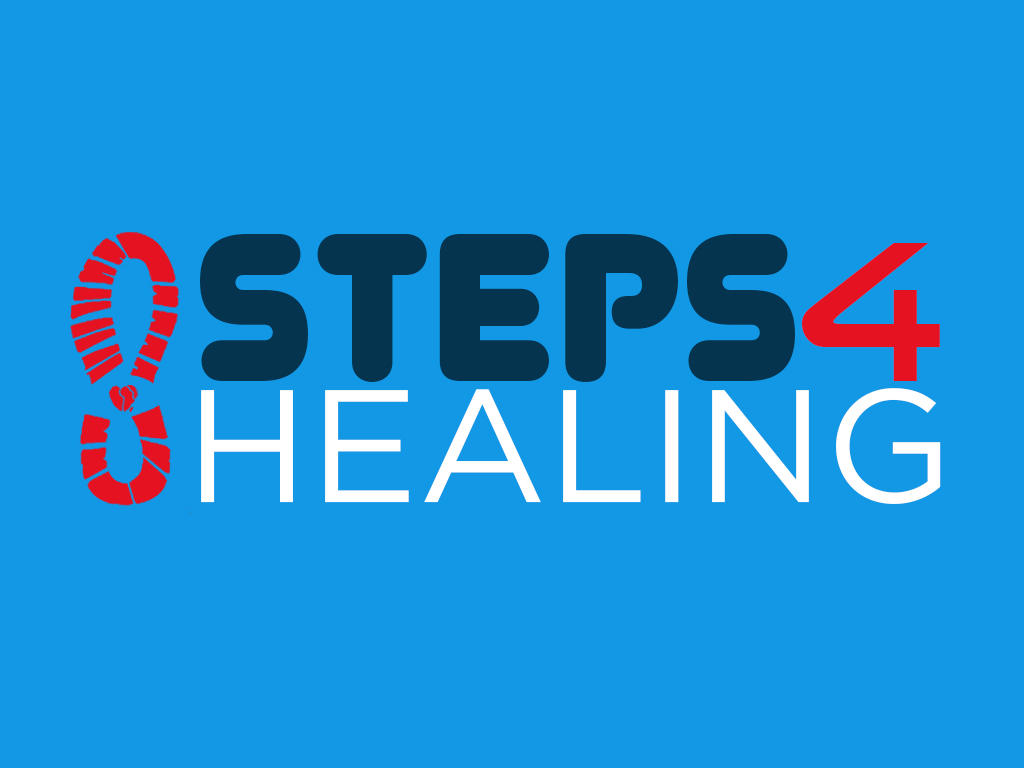 Steps4Healing
June 3rd - September 9th, 2018
Join us as we take steps on behalf of those taking steps towards healing in eastern DRC!
Steps4Healing is a brand new effort to support our long-standing partnership with World Relief in the Democratic Republic of Congo. Our goals are to support those individuals currently receiving help in the area of trauma healing by praying specifically for them, raise money to fund more training, and to promote all aspects of health within the Fellowship body.
We will be individually counting steps for 14 weeks over the summer, with a goal of 100 million steps as a community! Then we will gather on September 9 to engage in a 5K walk together on the south side of Fort Wayne as a witness that we believe healing is possible.
Once you sign up, stop at the global missions counter at Fellowship to get a prayer guide and the name of a Congolese person who is going through the trauma healing program.  Pray for this person over the summer. You can also buy a S4H shirt and pick up a FREE pedometer if you need one.
Log your steps each week and record them at the global missions counter over the 14 weeks. (You can also email your weekly step count to steps4healing2018@gmail.com if you're not an FMC attender).
Then join us to walk on September 9 at 4pm!
It costs $270 to train one person in the program.  If 300 of us raise that amount, we will be able to pay for 300 more people to receive this life-giving training!  Be creative...do a bake sale, sell a craft, have a garage sale, a car wash, or anything else your family wants to do!
Walk Info:
5K walk on September 9, 2018.
Start out at 4:00 pm from Fellowship (2536 E Tillman Rd).
Festival in the parking lot after the walk complete with food trucks, music, and more!
Immersion
June 17th - June 23rd, 2018
$0 - $130
Immersion is an opportunity for teens completing grades 7-12 to dive into Christ's answer to the question, "who is my neighbor?" (Luke 10:29).
Youth will practice relating with and serving our diverse Ft. Wayne community and finish with a celebration day at Silver Beach in St. Joseph, Michigan (spending the night at Zion Missionary Church in Elkhart, IN on the way back).
Teens will be engaging in activities such as:
• Team bonding, worship and devotionals
• Interacting with refugees, kids, and the elderly
• Collaborating with the Zion Missionary Church youth group
• Welcoming "The Plunge" pre-teens for a portion of the week
• Enjoying a day at Silver Beach in Michigan!
TEAM TRAINING & BONDING (Fellowship Participants)
Fellowship participants are expected to attend two, but preferably all three team bonding and training experiences on Wednesdays, May 30, June 6 and 13 from 6:30-9:30pm.
WHAT SHOULD I BRING?
• Sleeping bag or blanket and pillow
• Casual clothes, swim clothes, towel and light jacket
• Closed-toe shoes
• Bible and journal
• Air mattress (optional)
• Personal items
LODGING
Participants will lodge at Fellowship Missionary Church Sunday through Thursday night, and then spend the night at Zion Missionary Church in Elkhart, IN after a day at Silver Beach in St. Joseph, MI.
MEALS
All meals throughout the week are provided. Participants will pack their daily lunch from an assortment of food donated by the congregation. Those with special dietary needs may need to make individual plans to compliment or replace what is provided.
MORE INFORMATION
Contact Mark Mays at mmays@fmcfw.org or 260-447-3578.
Zion Missionary Participants may contact Mark Mays above, or Chad and Jennifer Leiby. Chad: casphalt1@msn.com; 574-320-1727; Jennifer: jleiby7@outlook.com; 574-320-3865
The Plunge
June 20th - June 23rd, 2018
$0 - $50
The Plunge is a unique missional experience that will immerse motivated youth (completing grades 5 and 6) in faith, friendships and our global neighborhood.
$15 DISCOUNT FOR THOSE WHO REGISTER BY MAY 23!
Youth will enjoy and benefit from:
*Positive influence from older teen mentors
*Unique cross-cultural settings
*Stretching service projects
*Exciting team-building activities
*A celebration trip to Silver Beach (St. Joseph, MI) and an overnight at Zion Missionary Church (Elkhart, IN)
Youth will engage in relational and service opportunities on Wednesday with our Immersion Teens (Immersion is our teen missional week) before going home for the night. They will continue community ministry with Immersion teens on Thursday and head home after dinner. On Friday they will travel with our Immersion teens to Silver Beach in St. Joseph, MI and spend the night at Zion Missionary Church in Elkhart, IN. The Plunge youth will benefit from shared ministry and positive influence from our Immersion teens and the Zion Missionary Church youth group who are serving in Ft. Wayne all week.
Please note: Participants will only spend the night on Friday night.
Drop Off / Pick Up Schedule:
Wednesday, June 20
Drop off at FMC "B" door at 9:30am with a sack lunch
Pick up at 5:00pm.

Thursday, June 21
Drop off at FMC "B" door at 9:30am with a sack lunch
Pick up at 7:30

Friday, June 22 drop off at FMC "B" Door at 8am with a packed lunch, toiletries and bedding/pillow for the overnight at Zion Missionary Church. Make sure to pack swimwear, towel and sunscreen for the day at Silver Beach. (air mattress optional)

Saturday pick up at FMC at 11am.
HOW CAN I GET MORE INFORMATION?
Contact Mark Mays at mmays@fmcfw.org or 447.3578.
The cost is $35 if registered by May 23rd, or $50 from May 24-June 3.