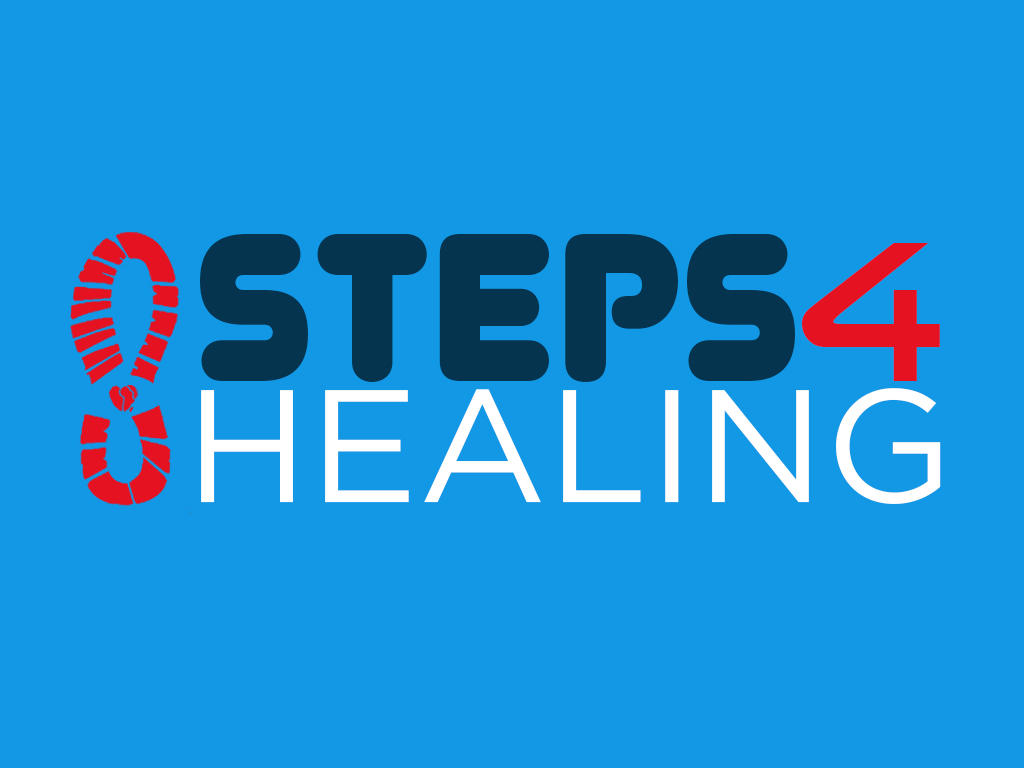 Steps4Healing
June 3rd - September 9th, 2018
Join us as we take steps on behalf of those taking steps towards healing in eastern DRC!
Steps4Healing is a brand new effort to support our long-standing partnership with World Relief in the Democratic Republic of Congo. Our goals are to support those individuals currently receiving help in the area of trauma healing by praying specifically for them, raise money to fund more training, and to promote all aspects of health within the Fellowship body.
We will be individually counting steps for 14 weeks over the summer, with a goal of 100 million steps as a community! Then we will gather on September 9 to engage in a 5K walk together on the south side of Fort Wayne as a witness that we believe healing is possible.
Once you sign up, stop at the global missions counter at Fellowship to get a prayer guide and the name of a Congolese person who is going through the trauma healing program.  Pray for this person over the summer. You can also buy a S4H shirt and pick up a FREE pedometer if you need one.
Log your steps each week and record them at the global missions counter over the 14 weeks. (You can also email your weekly step count to steps4healing2018@gmail.com if you're not an FMC attender).
Then join us to walk on September 9 at 4pm!
It costs $270 to train one person in the program.  If 300 of us raise that amount, we will be able to pay for 300 more people to receive this life-giving training!  Be creative...do a bake sale, sell a craft, have a garage sale, a car wash, or anything else your family wants to do!
Walk Info:
5K walk on September 9, 2018.
Start out at 4:00 pm from Fellowship (2536 E Tillman Rd).
Festival in the parking lot after the walk complete with food trucks, music, and more!
Summer Baptism
August 5th, 2018
Take this important step in your discipleship by being baptized during the 2018 FMC Family Picnic at Stillwater Retreat. Once you have registered, our Baptism Coordinator will contact you to set up an appointment with a Pastor. If you do not have a copy of the booklet "Baptism at Fellowship," please select the form "Baptism Booklet" to download a copy. We are excited to go on this journey with you!
Marriage Conference
September 21st - September 22nd, 2018
$30 - $99
Married Couples! Are you wanting a boost in your marriage? Looking for a weekend away to focus on the importance of the commitment you made and the ongoing communication that's needed to keep a marriage healthy? Then join 30 other couples for a one night, two day conference here in Fort Wayne at the Wyndham Garden Hotel where you can experience exactly that.
This Marriage Conference, sponsored by Fellowship Missionary Church, will begin Friday evening with an introductory session and opportunity to disconnect from the week behind and focus on the importance of a healthy marriage. Cost includes a hotel room with queen size bed, complimentary breakfast, and three sessions including the Friday evening event. Couples attending can expect to have lunch on their own on Saturday and leave the conference by 4:30pm that day. Our facilitating couple will be announced very soon! Register soon - space is limited!
Our speakers for the conference are Gordon and Regina Knapp. They have been married 27 years and love to see God's biblical principals bring hope and healing to families and marriages. They firmly believe that couples who apply the Word of God to their lives will experience true transformation that can heal the marriage and the family, impacting future generations.
"God has far more grace than we have problems and He is able to redeem to the utmost." - Gordon
Gordon and Regina Knapp live in Fort Wayne, Indiana with their 5 children where Gordon serves as the Marriage and Parenting pastor at Pathway Community Church.
Questions about the conference? Email Tonya Faupel at tonyafaupel@gmail.com or by phone at 260-348-6683.
NOTE: Cost is per couple (not per person). Enter your information first; you'll have a chance to enter your spouse's info later.